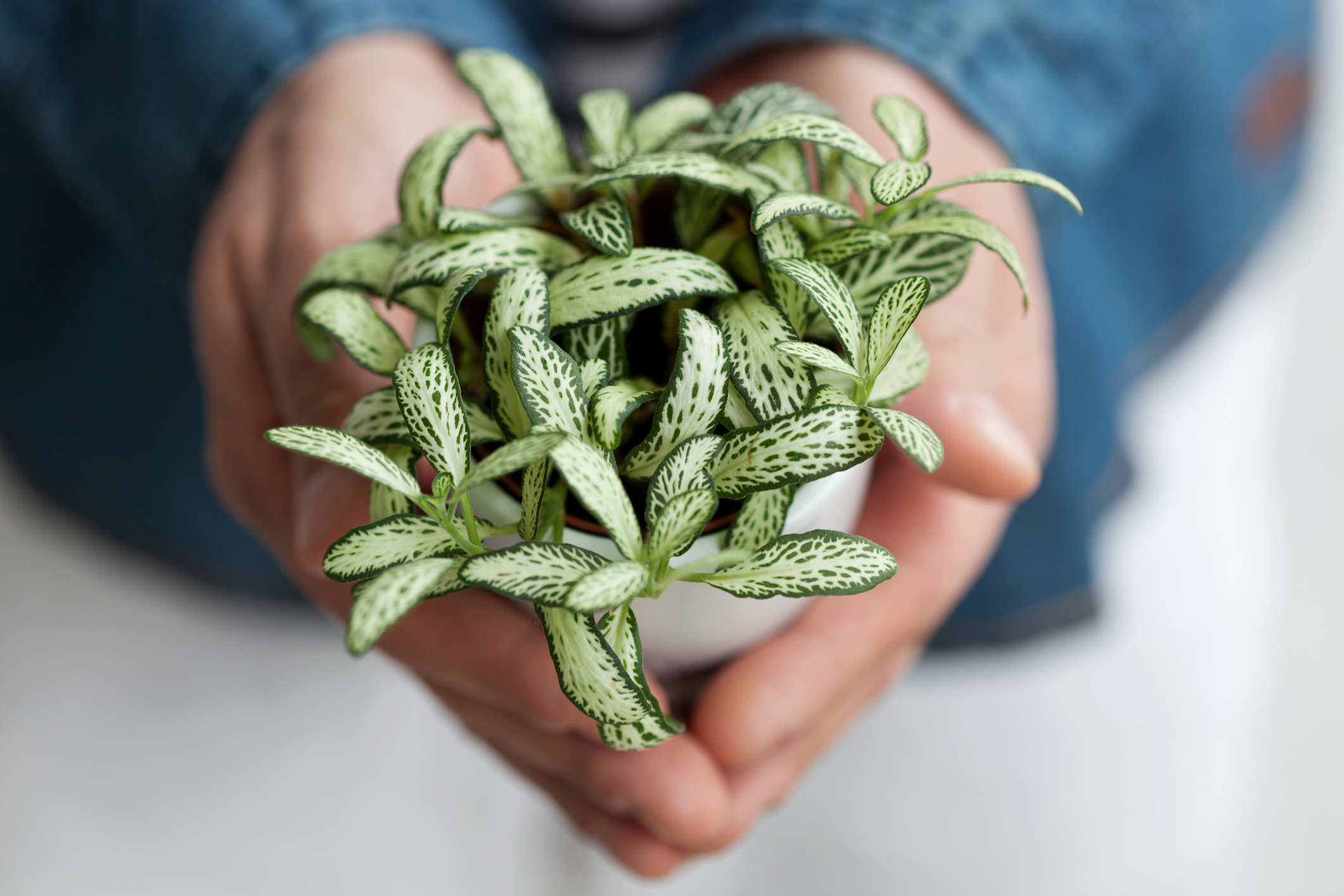 It is spring. There's green shoots pushing out of the ground and leaves on each tree. And how you wish you could grow a few plants in your tiny apartment. There's hardly any space for bringing in pots and plant a few nice annuals. Don't let the lack of space keep you from joys of gardening. Here are a few tricks for you to become a great gardener even in a small urban space.
1. When you don't have the floor, you still have the walls! Walls offer a large expanse of empty space and even if you have some wall decor or art, plants go very well with everything. You could choose wall mounted planters for showcasing small green plants.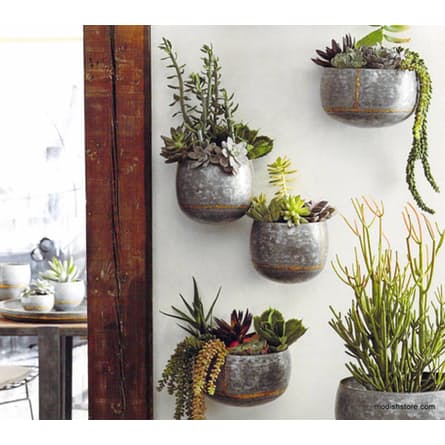 Tip– Do not select planters with drill holes because you do not want them to drip water down the wall.
2. Even if your walls are not vacant areas, a wall planter breaks up the space and adds a dash of color. And growing plants are wall decor which change color, texture, and form every few days; which makes it so much more interesting than a static decor item.
Tip– Be sure to pick up a metal or glass planter in a quiet earthen or metallic color to set off the green plants. Here is a good pick. You could mix and match a few such planters to form a vertical garden.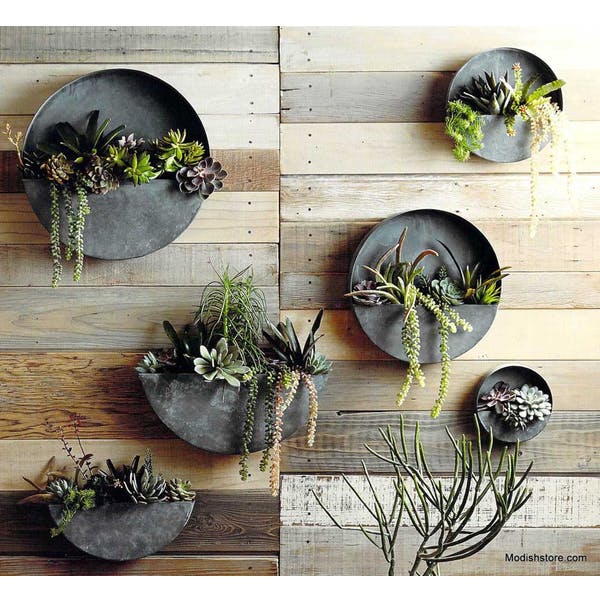 3. There is a lot of buzz about "living green walls" which are a cool way to incorporate plants into your living space. They tick all the right boxes- sustainable living, healthy, good vibes, great hobby; but they are expensive. We recommend plant portrait, which is basically a small size plant growing tile. These tiles are built on self watering material, so you just need to water them very sparingly, once in a couple of weeks. Here is a great example of a plant portrait.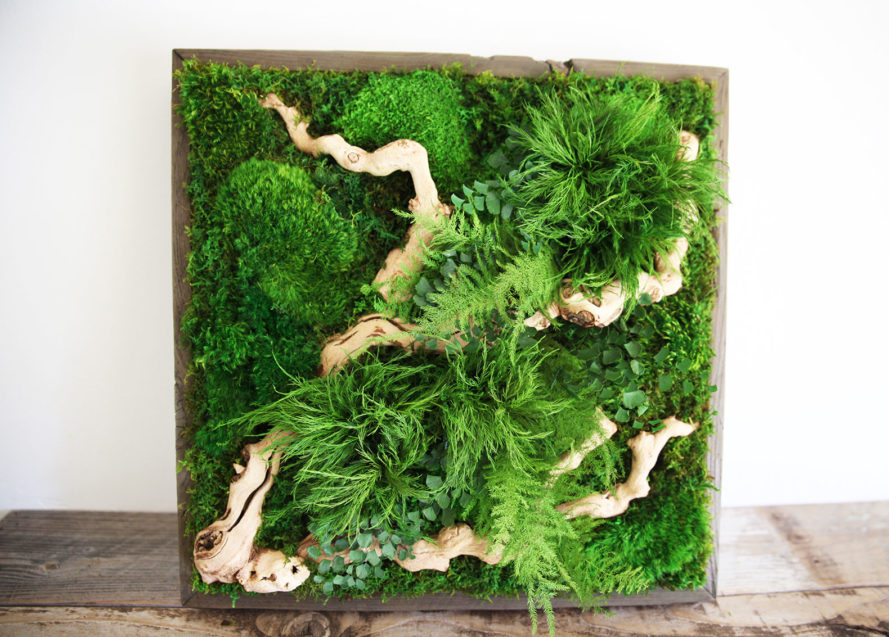 4. You could also use the ceiling or a beam to hang planters.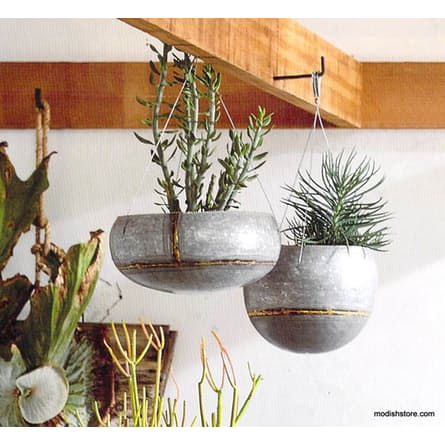 5. We especially recommend terrariums or small table-top planters which you can keep in whatever small area that you might find. You could even use tiered terrariums and hang them in a column.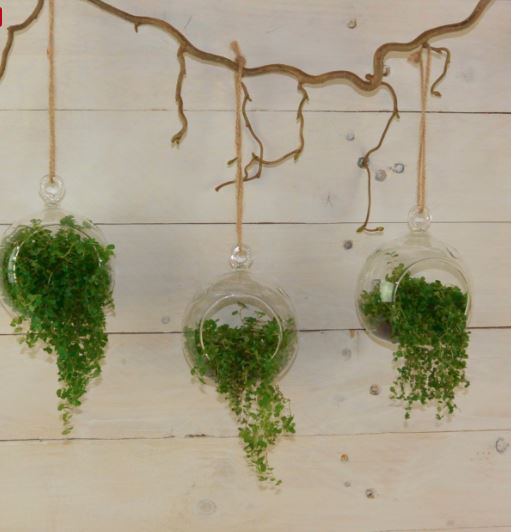 6. And lastly, why not marry a planter and a pendant lamp? We found this really clever idea here.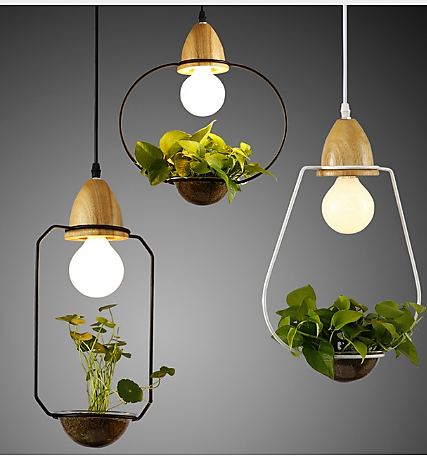 Whichever option you might choose, it is really easy to get a small indoor garden going. Watch out for the next blog post on the best plants for easy indoor gardening.
MiniV