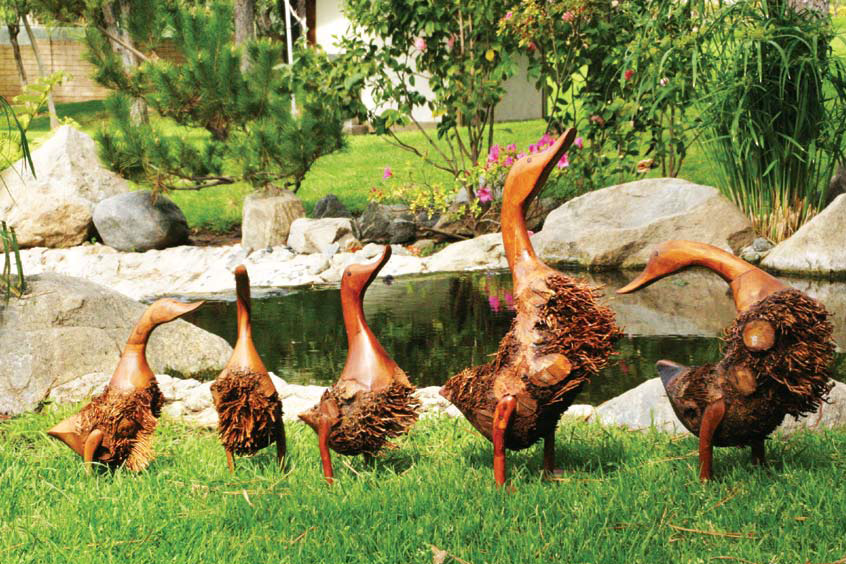 What's new and fabulous in outdoor decor? Gardens, Backyards and outdoors are more than just plants and vegetation. This summer try some beautiful reclaimed and repurposed materials, such as sea glass, river stones, petrified wood, bamboo, teak wood roots and branches. These materials are harmlessly cultivated and produced in West Java, Indonesia.
1.  Attracting Birds with Bird Baths– Bird baths with lifelike bird sculptures is a  bird magnet.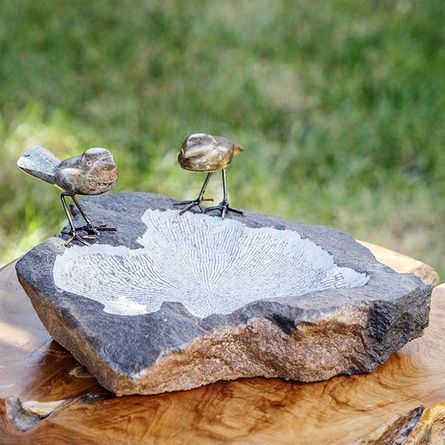 2. All-weather Reclaimed Teak Pedestals – You'll never go back to plastic tables.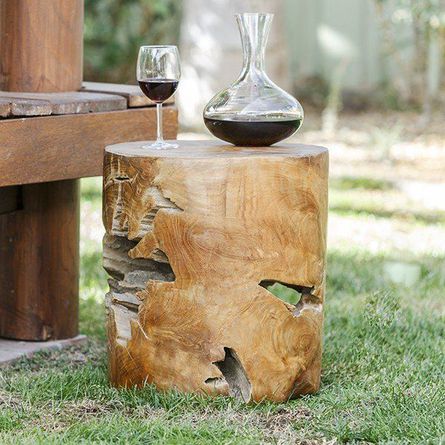 3. Light up! If you cannot make yourself a serene Japanese garden, a stone Japanese pagoda does the job!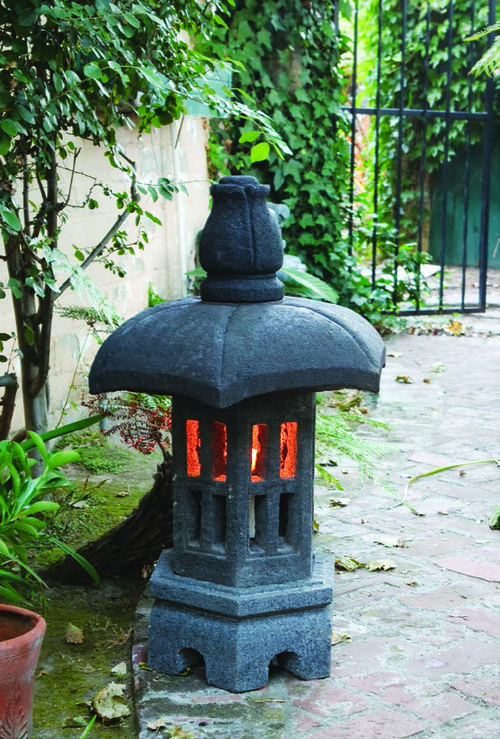 4. Let teak stools mushroom this spring! Perfect seating for kids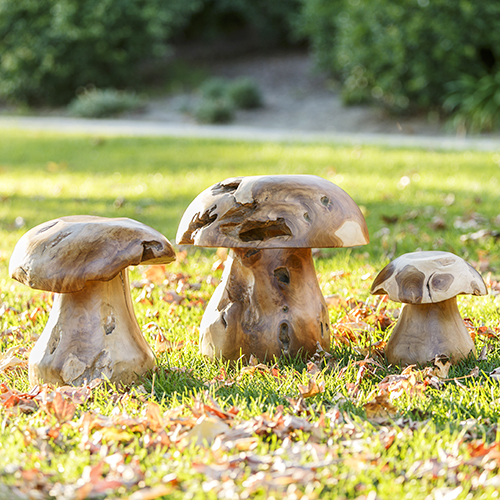 5.  Sticks & Stones- preferred decor of the ancient man!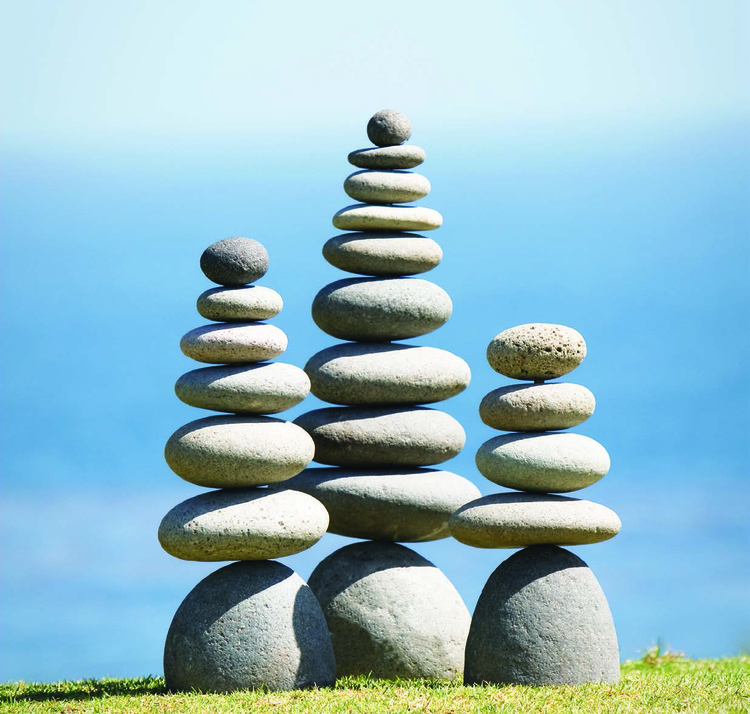 6.  Garden Sculptures- Owls, dolphins, horses, mice, elephants and all your favorite animals.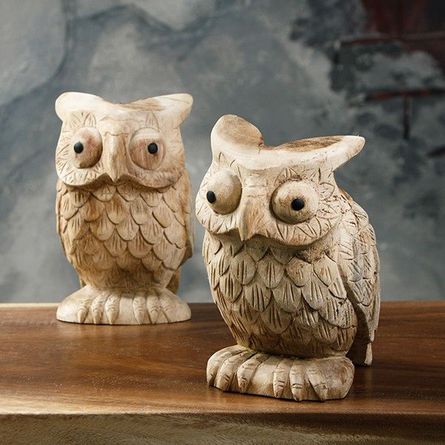 7.   Get your own GOT Throne- for fun and games with grandchildren.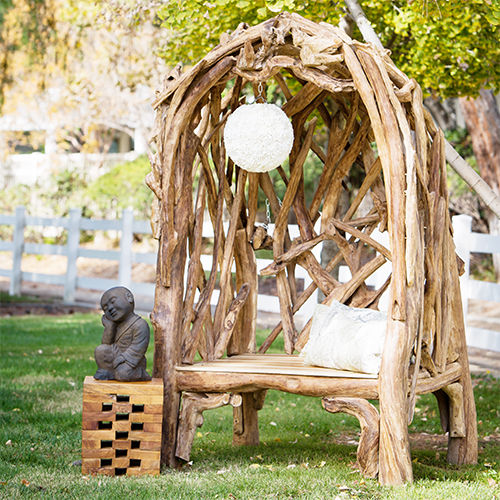 8.  Driftwood Planters & Pots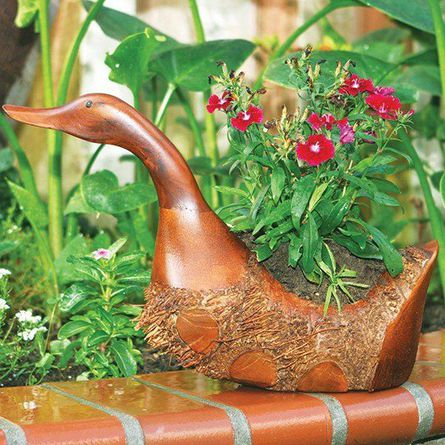 9.  Candle Holders of natural stone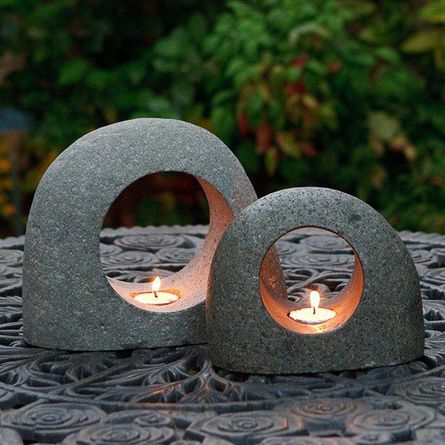 Happy Gardening!