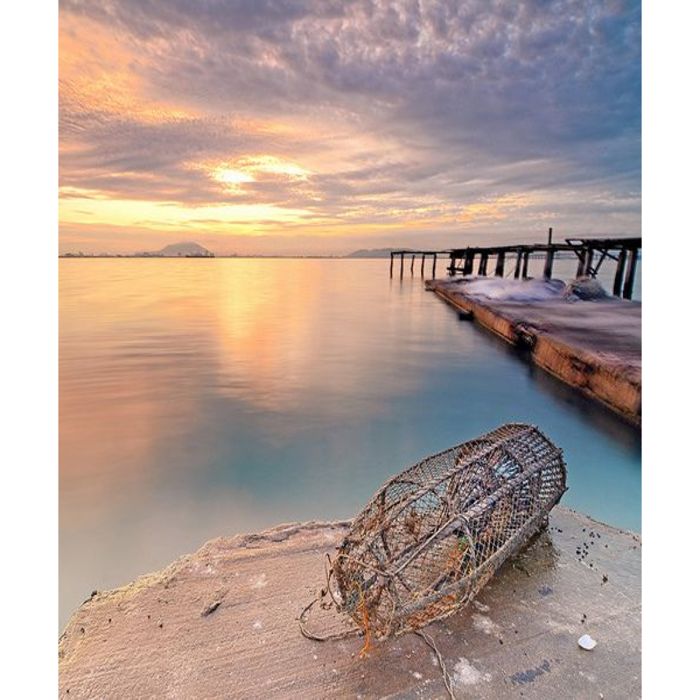 Traditionally, the islands of Southeast Asia, Indonesia, Java and Malaysia used handwoven bamboo baskets or twine nets for trapping fishes in the seas. Here Sirmart has captured the fishing baskets in a picture taken in Philippines.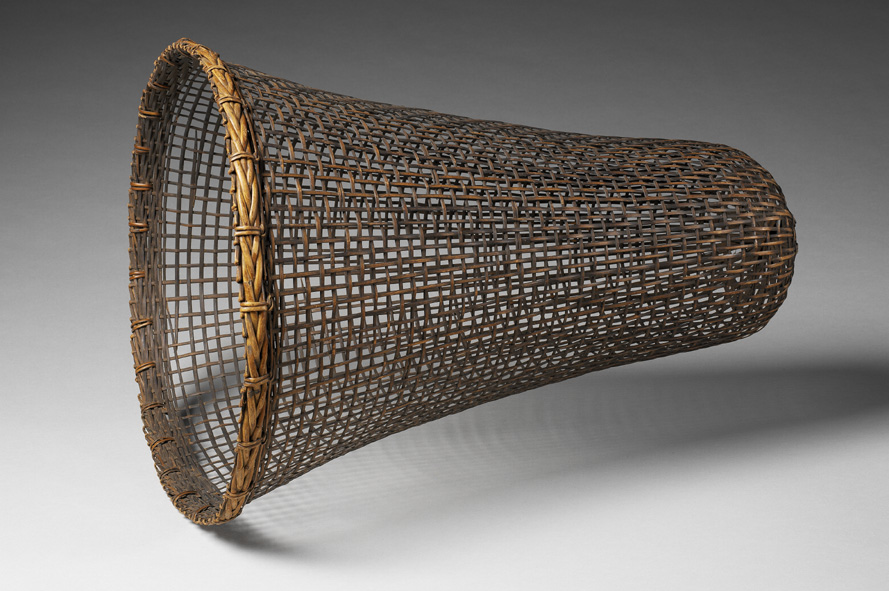 This is how the baskets nets look when woven from lithe bamboo splits.
Fishing baskets inspired lighting are immensely popular in the West just now. Here is a rustic hand woven lamp from Cote Maison in  Tunisia.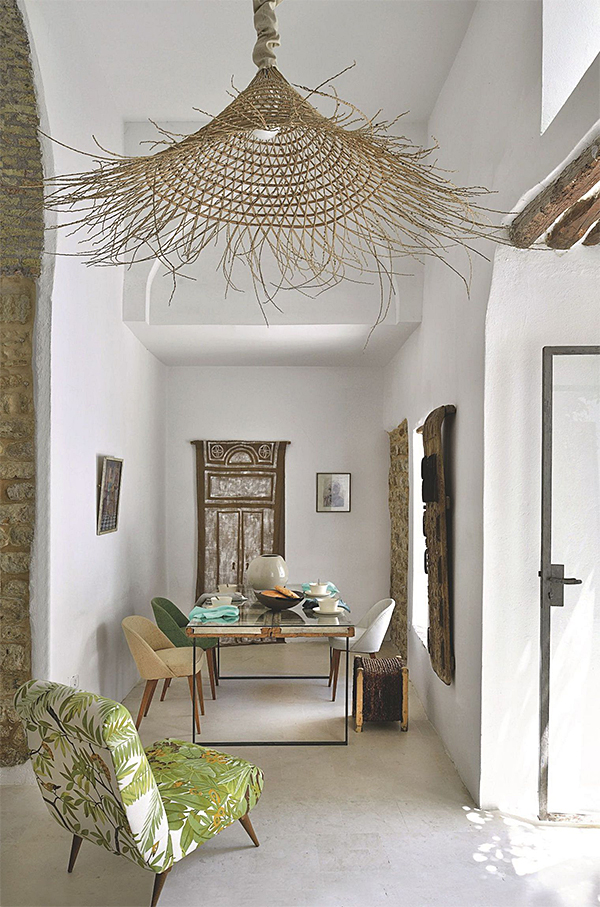 Pros of Fishing Lamps- Handcrafted, rustic style, lightweight, made of natural bamboo or natural twine, easy to install by plug and cord or through canopy, durable.
There are plenty of options you can find in the market. Here are the Fish Catcher Woven Lamps,a reasonably priced option from Roost, woven in Philippines.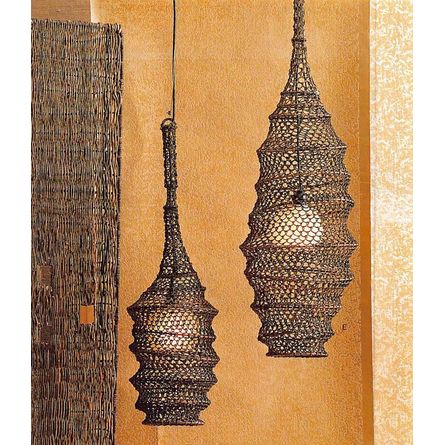 Here is another beautiful yet pricey option from the Southofmarket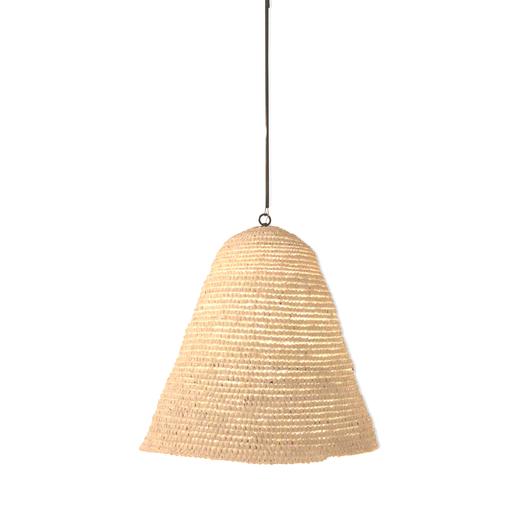 One more option of a bamboo lamp which is inspired by these baskets is found in the lovely and practical lamp from Roost at Modishtore.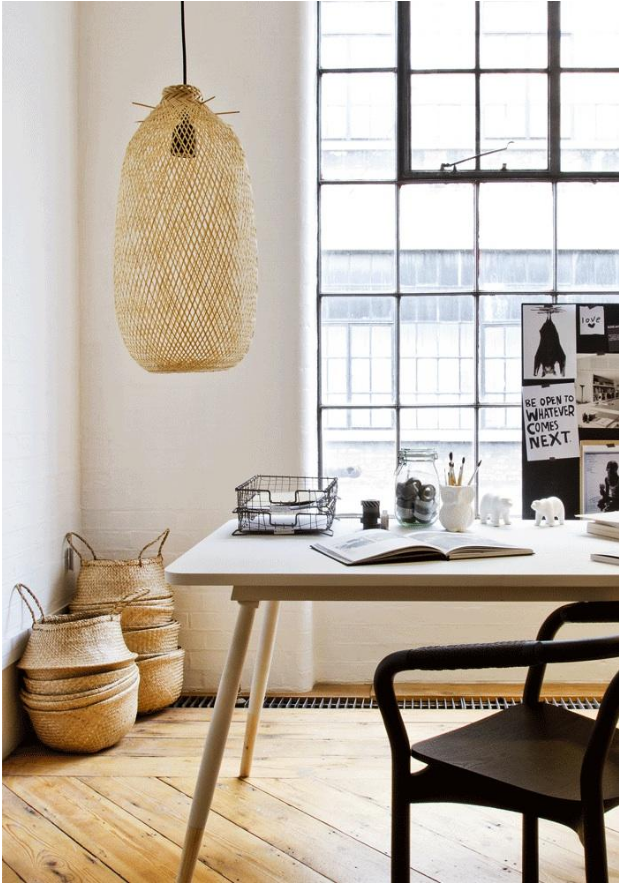 Recently Tucker Williams designed his own fish catcher inspired lighting in his Monsoon Collection which is breathtakingly beautiful. You can see it here.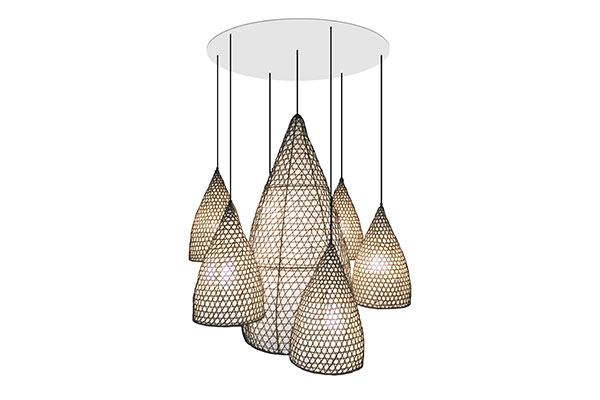 You can find similar lamps woven out of abaca grass here. These are both lightweight and light on the pocket as well.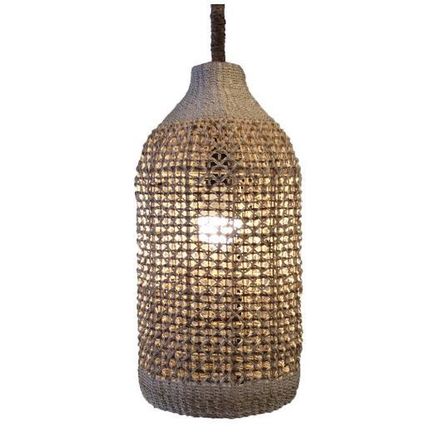 Remodelista has featured this made to order Fisherman Lamp by Tracy Wiklinson which can be of any length you choose.
Barcelona design house Manolito Manolita have interpreted the fishing lamp in a stunning way. Here are their beautiful Colimbo Lamps